Dual Link
INNOVATION · SIMPLICITY · SECURITY
Dual Link is a company formed by a multidisciplinary team that develops and markets our own software and hardware with the sole aim to create a much easier and practical working environment to the ones involved within the Restaurant business using our innovative iPad Application.
We focus on creating specific technological innovation for your sector. Hospitality is the first sector in which we have focused to reinvent Point of Sale Terminals (POS). We seek solutions and technological improvements that facilitate the management of bars and restaurants. This is the philosophy with which the iPad POS Terminal for Dual Link B&R Restaurant was born.
Our objective is to develop an efficient technology to service our client needs. Without any doubt our clients are the most valuable asset we possess, along with our human team.
App POS iPad for restaurants: fast, simple and practical
Our system does not require a separate server. The iPad itself performs as the central data server and handles the synchronization for other applications. This represents a breakthrough in versatility, productivity and efficiency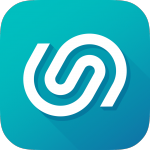 Call us: (+34) 965 505 005
We are all ears!
Contact us for anything you may need: questions, suggestions, technical issues, etc. For that purpose there's a form below available for you to fill-in. Remember that the more data you provide us with the more concrete our response will be. You can also contact us through our Facebook or Twitter page. We will contact you as soon as possible!
In accordance with the RGPD and the LOPDGDD, DUAL LINK DISTRIBUTION, S.L., will process the data provided, in order to answer the questions and/or complaints raised through this form and provide the requested information. As long as you have previously authorized us, we will send information related to [the activity of the company. You can exercise, if you wish, the rights of access, rectification, deletion, and others recognized in the aforementioned regulations. For more information about how we are treating your data, access our Privacy Policy.
Send us a message and we'll get in touch with you