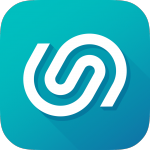 Call us: (+34) 965 505 005
Get your License.
Do not hesitate, request your license right now and start working 100% with our application.
POS App: make the most of our POS and enjoy all its features. Focus on what matters most: your customers.
Waiters: Make life easier for your waiters and start using your waiters. Contact us and request the license with your Waiter app now.
Chef App: Request our special kitchen app now. You no longer need to use paper or wait for the waiter to come to the kitchen with the command to start working.
Manager: With any license you can access all your data from our web manager. Reports, product management, workers, clients, debts and much more.
In accordance with the RGPD and the LOPDGDD, DUAL LINK DISTRIBUTION, S.L., will process the data provided, in order to answer the questions and/or complaints raised through this form and provide the requested information. As long as you have previously authorized us, we will send information related to [the activity of the company. You can exercise, if you wish, the rights of access, rectification, deletion, and others recognized in the aforementioned regulations. For more information about how we are treating your data, access our Privacy Policy.